Collaboration with Van Traa Advocaten
As of 1 January 2020, Customs Knowledge and Van Traa Advocaten work closely together. The two companies cooperatively focus on integrated legal advice with regard to transport, trade, customs and insurance.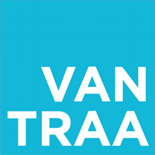 With this collaboration between Van Traa Advocaten (Rotterdam, more than 60 employees) and Customs Knowledge (Heerenveen, 20 employees), we are responding to the increasing demand for integrated knowledge of both customs and transport, insurance and commercial law regarding the international flows of goods.
With our joint expertise in the field of customs and international trade, we are even more equipped to the requests for advice in logistics and transport today and tomorrow. The collaboration also provides more effectiveness. The knowledge and experience of both companies are a valuable addition to the existing legal services to companies active in international goods trade, industry and logistics.