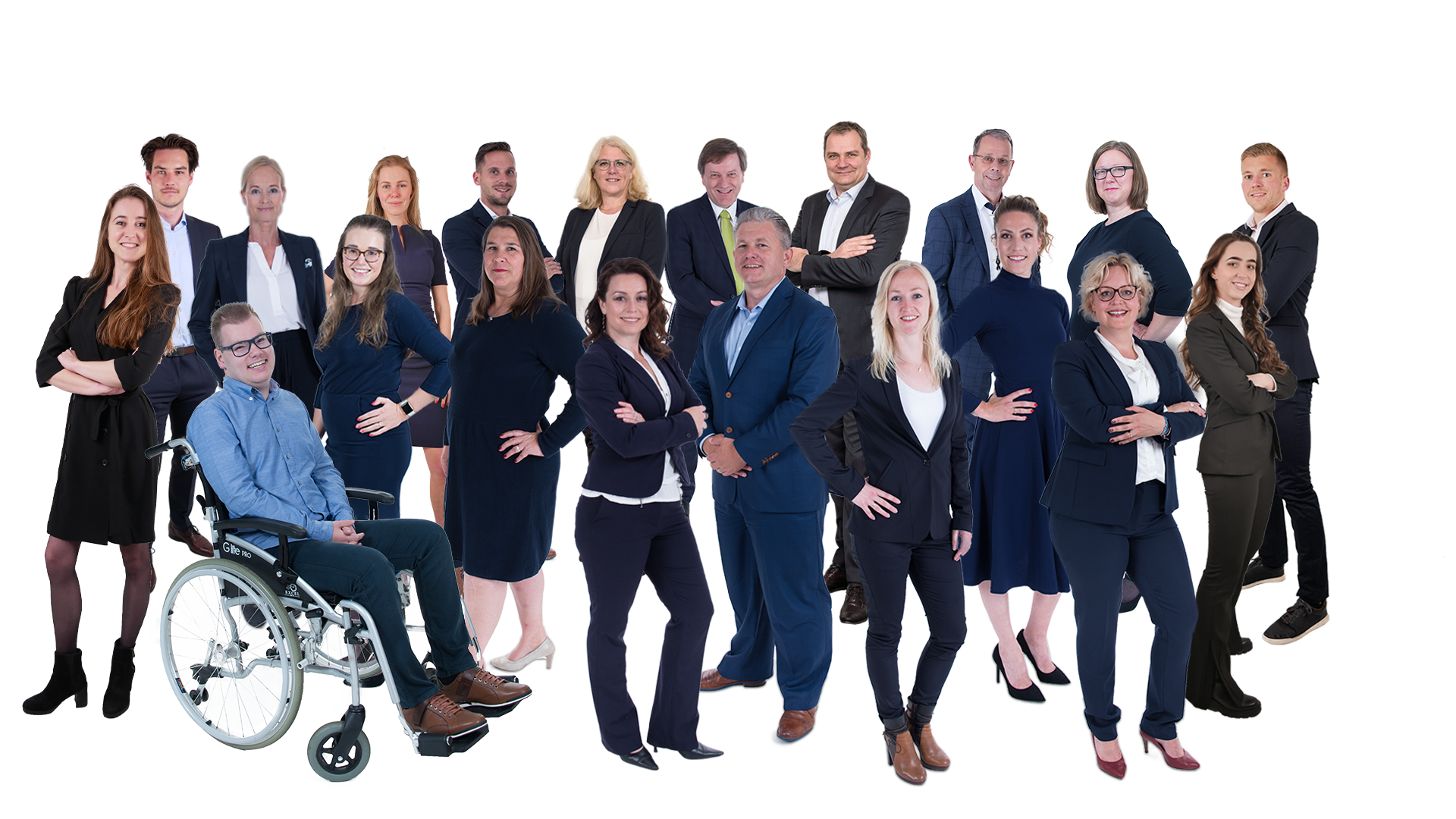 Contact
Heerenveen - hoofdkantoor
About us
We are Customs Knowledge. The heart of our organisation is knowledge. That is why we focus on development and sharing of knowledge, and the delivery of quality. Our quality is also driven by our passion for Customs matters and our desire to win. We achieve the best possible result for our clients. We believe that taking pleasure in your job, leads to sincere involvement, perseverance and long-term relationships in the collaboration with one another and with our clients.
In our company we are informal, professional and collegial. Where and when needed, we are formal. We are committed to our clients and projects, and deliver our services in a proactive and pragmatic way.
At Customs Knowledge we work according to three main rules. We stick to our agreements. We breathe a no-nonsense mentality. We are straight to the point.
Our job
We advise businesses in the areas of customs and related VAT matters, international trade, product safety and food safety. We carry out objection and appeal procedures at the various judicial authorities. We build knowledge through training courses and workshops. We provide support during audits of Customs and the application of customs or tax authorisations. We help with optimisations of the customs logistics and the setup or maintenance of your control frame work. In particular also for expertise on AEO, the application for the AEO status, monitoring, an external audit or the AEO tool, we are your partner!
Our team
We are an enthusiastic and dedicated team of professionals. Each member of the Customs Knowledge team has their own area of specialisation. Our team consists of lawyers, attorneys and consultants who have built up a wealth of experience within Dutch Customs, the legal profession and international business. We also have trainees, who are very excited to learn about the world of Customs. Last but not least, we have professional support staff who provide our clients with optimal assistance. Interested in the members of our team? You will find on overview of our professionals at this page.
From the start until now
In 2005, Bart Boersma, at that time a lawyer at the well-respected law firm Simmons & Simmons in Rotterdam, took a next step – or leap – in his career and started his own customs advice practice. Against all expectations, he did not set up his business in the area of Rotterdam, but in the far-off (for someone from the Randstad megalopolis, anyway) Friesland. The reason is simple. Alongside his passion for his work, Bart and his wife Karen both have a great passion for wide open spaces and water sports. These passions converged, leading to the formation of Customs Knowledge in 2005. Quickly after the start, the first staff members joined. The team continued to expand and the 'attic room' in Langezwaag quickly became too small. An office block in Heerenveen was bought. Meanwhile, Customs Knowledge continued to grow steadily. Not only in Friesland, but also in other parts of the country new staff joined the company. With this spread around the country, Customs Knowledge is more easily accessible for clients and business contacts in the middle, west and south of the country. Our professionals are situated in Barendrecht, Bergen op Zoom, Heerenveen, Rotterdam, Ridderkerk and Sittard.
Summary
Today Customs Knowledge is a law firm and an advisory firm of certified tax advisers that enjoy great recognition in customs law and other related areas of law. And that is for good reason, because in the intervening period Customs Knowledge has provided hundreds of companies with advice, training and impressive results that have arisen from objection and appeal procedures.